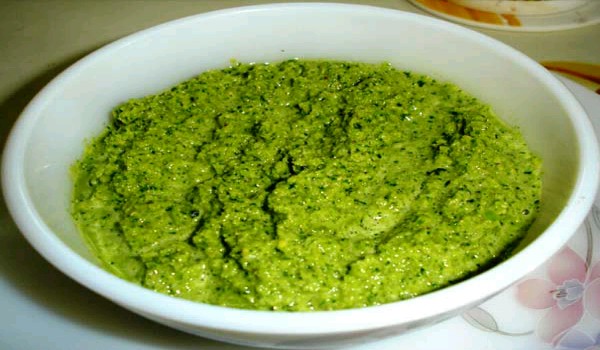 Serves
Makes approx.
250g/9oz
Made in minutes and no cooking required this beautiful fresh green chutney is fragrant and cooling with hot curries.
Ingredients
250g/9oz fresh grated coconut or frozen coconut, thawed
or 150g/5oz desiccated coconut
1 large bunch of fresh coriander
1 large bunch of fresh mint
4-5 green chillies
6-8 garlic cloves
1 tsp (heaped) cumin seeds
1 tbsp sugar
1 large lime, juiced (or to taste)
salt
Method
Put all the ingredients into a blender and whiz until you have got a thick paste, adding a little water if necessary.