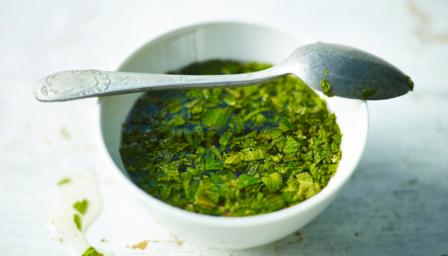 Mint grows so freely that once you know the trick you never need buy mint sauce again.
Ingredients
bunch of mint
pinch salt
4 tbsp boiling water
4 tbsp white wine vinegar
1 level tbsp caster sugar
Preparation method
Strip off the mint leaves, sprinkle with salt and chop finely.

Place into a jug, add the sugar and pour over the boiling water, stir and leave to cool.

Stir in the vinegar and taste.

Add more water or vinegar and adjust seasoning to suit your taste.
Less than 30 mins

preparation time
No cooking required

cooking time
Serves 4